The New Jersey Auto Retailers Unite campaign has raised more than $2.5 million to help the children of The Valerie Fund since 2014. The generosity of more than 200 neighborhood new car and truck dealerships throughout New Jersey has made an extraordinary impact on the lives of the 6,000 children with cancer, sickle cell disease and other blood disorders The Valerie Fund cares for every year.
The Valerie Fund, founded in 1977, provides comprehensive health care services at the organization's seven Children's Centers located throughout the State. The Valerie Fund treats the whole patient, guided by the philosophy that to truly heal children, they must treat their emotional, social, and developmental needs, as well as their medical needs.
"New Jersey's 500-plus franchised dealerships compete for customers every day, but they can also unite behind a worthwhile cause such as The Valerie Fund and the incredible work they do for seriously ill children and their families," said Jim Appleton, President of the New Jersey Coalition of Automotive Retailers. "These businesses are leaders in their community, supporting hundreds of charitable organizations and contributing more than $15 million to many worthwhile causes every year."
"It is especially important to offer support to the hundreds of children with Sickle Cell Disease treated at Valerie Fund Centers," said Judith Schumacher-Tilton, owner of the Schumacher Auto Group. "This is an incurable disease that affects an underserved population, and New Jersey's dealerships came together, across all brands, to support the vital work of The Valerie Fund."
One hundred twenty dealers donated over $500,000 in 2021 ALONE!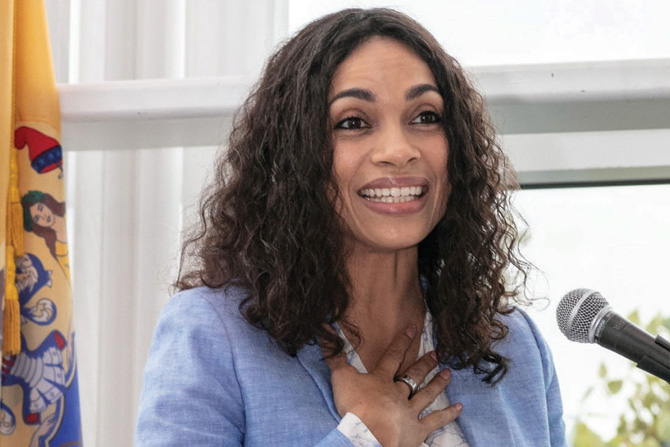 The 2021 New Jersey Auto Retailers Unite campaign, launched in September to coincide with Pediatric Cancer Awareness and Sickle Cell Awareness Month, recruited actress Rosario Dawson to join the campaign as the celebrity spokesperson and featured her in a public service announcement with the patients.
"I was truly honored to work with The Valerie Fund and could not be happier that they have reached their goal of raising $500,000," said Ms. Dawson. "These brave families have to face hardships most of us will never understand. It's incredible to see them get the love and support they need and deserve."