Other than COVID, the 2020 election was the dominant news story much of this past year. There was some suspense, as control of the Senate was left up in the air and was determined by two runoff elections in Georgia in early January.
2020 was an important election, but 2021 is also critical right here in New Jersey, with all 120 members of the New Jersey State Senate and General Assembly on the ballot and Democratic Governor Phil Murphy running for a second term against a yet-to-be-determined Republican challenger. Former Assemblyman Jack Ciattarelli has already announced his candidacy. So has Republican State Chairman Doug Steinhardt. Others are expected to enter the race, although Minority Leader of the Assembly Jon Bramnick has indicated he will NOT run for the nomination.
Auto retailers have a huge stake in the outcome of this election. It is critical that CAR-PAC, NJ CAR's political action committee, has the necessary financial resources to support candidates (on both sides of the aisle) who support auto retailers. An actively engaged CAR-PAC ensures the dealers' voices are heard in Trenton on a wide variety of important public policy issues.
The industry is faced with a near-constant barrage of regulatory issues. In New Jersey, auto retailers have sued the Murphy Administration for its failure to enforce motor vehicle licensing laws restricting manufacturer direct sales and "bait and switch" motor vehicle advertising tactics employed by Tesla. As Tesla grows and other direct sale electric vehicle companies (Lucid, Rivian) enter the market, auto retailers will be looking to the Governor and the Attorney General, the Director of Division of Consumers Affairs and the NJMVC to enforce the law and ensure a level playing field. This is something the current Administration has failed to do.
These same issues, and more, are likely to play out in the Legislature this year or next. Meanwhile, new mobility and growing consumer demand for online and remote auto sales require NJ CAR to get out ahead of the curve. NJ CAR has backed a Motor Vehicle Subscription Service bill that would allow licensed dealerships to offer subscription services from available inventory while prohibiting manufacturers from using subscription service programs as a workaround for direct sales to consumers.
Franchised new car and truck dealers have also been promoting legislation that would permit online and remote sales, which are not technically allowed by current law (but has been allowed through Governor Murphy's COVID-related executive orders). The legislation would also authorize electronic signatures and electronic transfer of motor vehicle documents and require all online marketing to be compliant with New Jersey motor vehicle consumer protection advertising regulations.
This is a heavy agenda and the future of auto retailing in New Jersey hangs in the balance. CAR-PAC has set a goal to raise $500,000 this election cycle, so I am asking every dealership to honor their quarterly CAR-PAC invoice and consider making an additional contribution to CAR-PAC.
Remember, the New Jersey Election Law Enforcement Commission (ELEC) rules allow contributions to a political action committee of up to $8,200 per business or jointly controlled business. That means a dealer who owns one store can contribute up to $8,200 per election cycle, and a dealer with 10 stores can contribute a TOTAL of $8,200 across ALL stores. And, don't forget, contributions to CAR-PAC can be made with corporate funds. Checks should be made payable to CAR-PAC and forwarded to NJ CAR Headquarters (856 River Road, West Trenton, NJ 08628).
If every dealer does their part, CAR-PAC will be well-positioned to participate fully in this year's gubernatorial and legislative races. If you have any questions about how much your dealership or group can still contribute this cycle, please contact me at 609.883.5056, x330 or via email at jappleton@njcar.org.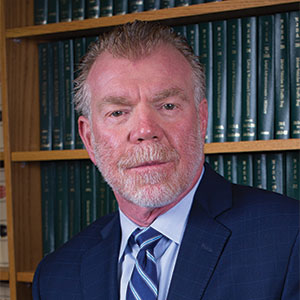 James B. Appleton, President