Automotive retailers have a long history of adapting to the industry's changes and challenges and re-energizing their operations. The COVID-19 shut down early this year and how it has continued to impact day-to-day business are prime examples of how New Jersey dealers can survive even the toughest business environments.
Another challenge has been ramping up over the past few years and provides dealers with an incredible opportunity if they prepare themselves. I'm talking about the growing number of plug-in electric vehicles that manufacturers are planning to release, as well as the aggressive Cal-LEV mandates facing New Jersey over the next five years.
Over the past decade, manufacturers have invested billions of dollars in developing and producing electric vehicles. Some of the early options weren't very competitive with comparable gasoline or diesel cars. They were much more expensive, could only drive 70-100 miles on a charge and needed to be plugged in 5-10 hours per day. Plus, they weren't available in the variety of options that modern-day consumers demand.
Additionally, dealerships received very few of these vehicles in inventory from the manufacturer, so there was little incentive to spend much time and effort learning about the differences, training staff, and investing in an ecosystem to encourage the sale of the plug-in offerings.
That is changing, perhaps quicker than many people realize. First, manufacturers are faced with regulations requiring an increasing percentage of their overall fleet to be zero-emission vehicles. In New Jersey, a Cal-LEV state, 9% of all vehicles sold are mandated to be electric. That mandate increases by 2.5% per year until it hits 22% in 2025. New Jersey EV sales in 2019 accounted for 2-3% of all vehicles sold and are expected to remain relatively flat in 2020.
While EVs in all shapes and sizes and price ranges are available (with dozens more scheduled to be introduced over the next four years), there is still work that needs to be done to address the two biggest obstacles to EV adoption — price and underdeveloped charging infrastructure. Let's take a closer look at how these barriers are being removed.
Electric Vehicle Cost
The main driver in the high cost of EVs is the battery pack, which is measured by how many kilowatt-hours (kWh) of electricity they can hold. The larger the battery pack, the further the vehicle can go on a single charge. Therefore, the bigger, the better. However, the batteries' high cost has stopped manufacturers from using very large packs because they wouldn't be economically feasible. That's why EVs don't go 400 to 500 miles per charge as a gas or diesel car can. It's that simple.
Fortunately, EV battery prices have been dropping faster than analysts predicted, and an EV battery pack in 2020 now costs nearly 10 times less than it did in 2010. Most experts believe that by 2023, EV battery prices will reach the point that will finally allow manufacturers to achieve cost parity with internal combustion vehicles.
Even today, when you factor in the federal tax credit, the New Jersey EV rebate and the New Jersey Sales Tax exemption, an electric vehicle can be just as affordable or even cost less than a comparable conventionally-fueled vehicle.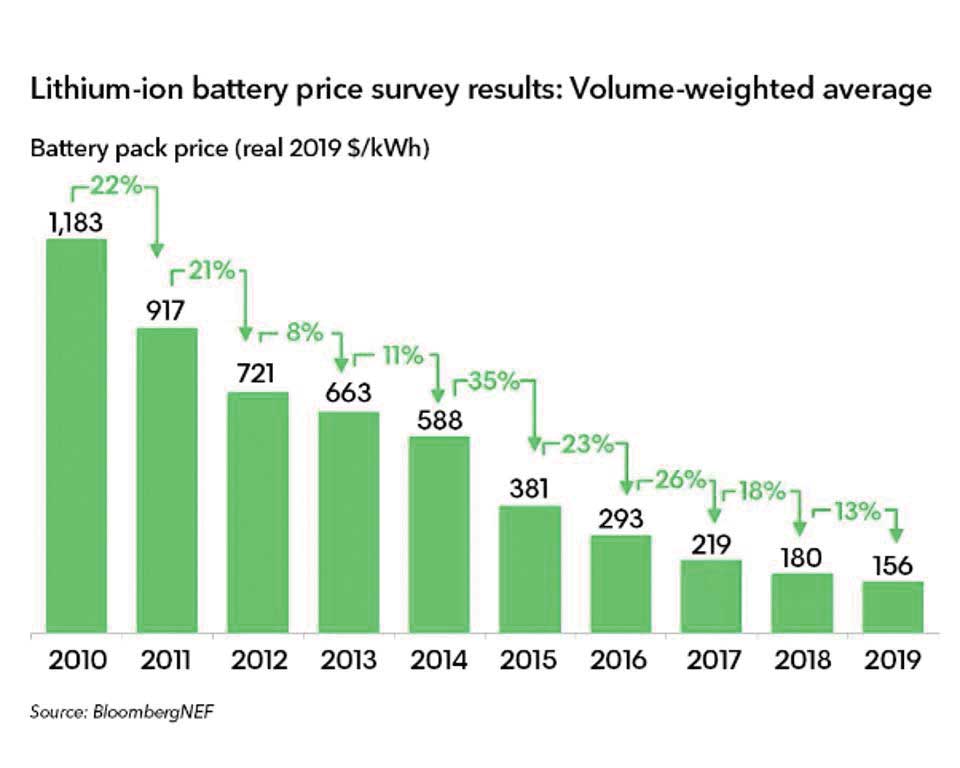 EV Charging Infrastructure
A few years ago, if you wanted to recharge your EV, you needed to plug in and wait up to ten hours or more. That's because the cars couldn't accept a lot of power and there weren't any charging stations that could deliver high-speed charging rates. However, in just a few short years, a lot has changed.
New Jersey now has hundreds of public EV charging stations, many of which are high-speed chargers, called DC fast chargers. The new DC fast-charging stations can add as much as 200 miles of range to an EV in about 10 minutes, making recharging an EV nearly as convenient as filling up at the pump.
EV Options Are Better Than Ever
While many early EVs were small hatchbacks, manufacturers are now producing the kind of EV inventory customers want. Many electric crossovers, sport utility vehicles, larger sedans and even pick-ups will be arriving in New Jersey dealerships over the next few years. These vehicles will offer single-charge driving ranges of 200 to 300+ miles.
Many dealerships have seen a low inventory of EV stock due to COVID-related changes to production, and manufacturers send their EV inventory elsewhere. But New Jersey's best-in-the-nation EV incentive program will catch the eye of manufacturers and the drought of inventory will ultimately turn into a flood over the next few years.
Dealers Need To Prepare NOW For The EV Revolution
The table is being set for EVs to become a larger percentage of dealership sales. A recent survey by Shell found that 70% of new car buyers are now considering an electric vehicle.
However, selling EVs is not as easy as selling conventionally-fueled cars and light trucks. Consumers have many more questions and concerns about new technology and dealers must be prepared with current information. How does the New Jersey state EV rebate work? What happens if I'm running out of charge? How long do the batteries last? These are questions that many dealers are already hearing. There will be more, and the frequency of fielding these EV concerns is going to increase.
For that reason, NJ CAR has partnered with Plug In America to offer dealers the PlugStar program, which provides EV-specific training to dealers and their sales staff and recommends best practices to help them sell more EVs. PlugStar isn't meant to replace OEM training on EVs. Instead, it enhances and amplifies the manufacturer-supplied EV information.
PlugStar is a national dealership training and certification program and has worked with thousands of dealership sales staff at hundreds of dealerships in California, Massachusetts, Colorado, and Missouri over the past four years. Now the program is available to all New Jersey dealers.
PlugStar provides participating dealers with online tools to help keep the staff up-to-date with the New Jersey EV rebate program and federal EV incentives. It also helps dealerships keep tabs on the local ride and drive opportunities for them to showcase their plug-in offerings and even offers no-charge customer leads from the PlugStar website and other program partners.
The PlugStar program also helps dealers educate the public about the financial benefits of purchasing an EV. For example, Plug-In America and NJ CAR have been visiting dealers that offer EVs and providing them with a supply of reusable hangtags to better communicate the savings available to consumers who choose to purchase an EV.