Electric Vehicles (EVs) and hybrid EVs have been steadily growing in popularity over the past decade, especially in the last two years, as talks of climate change, sustainability, and environmental stewardship come to the forefront. Many car manufacturers are already making plans to expand their plug-in offerings or are going all-electric, mandating that dealerships adopt EV charging infrastructure as a result. Navigating the new electric vehicle charging landscape in New Jersey can be overwhelming.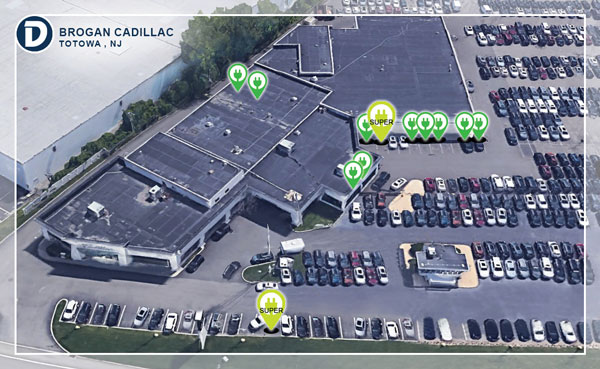 NEW JERSEY'S EV FRONTIER
The State of New Jersey has ramped up its efforts to address electric vehicle adoption and meet infrastructure needs as a part of its 2019 Energy Master Plan. The Energy Master Plan sets out a wide range of targets for EV starting in 2025 — just three short years away. The goal is to have 330,000 Plug-In EVs on the road, 400 DC Fast Chargers in at least 200 locations, and 1,000 Level 2 Chargers installed by 2025. In response to these aggressive goals, incentive programs have been created to encourage car buyers and commercial facilities alike to adopt EVs and expand the charging infrastructure necessary to power the EV fleet. 
GIVING NJ'S EV INFRASTRUCTURE A BOOST
If New Jersey is to have any chance of hitting its EV goals, they need to make it easy and affordable for this initiative to be adopted statewide.
New Jersey's public utilities have begun implementing their own EV infrastructure programs designed to provide rebates toward behind-the-meter and/or pole-to-meter service construction to accommodate EV charging equipment. (This means covering the cost of any excavation work, running conduits and wiring, service panels, junction boxes, etc.)
Each electric utility offers its own unique program and restrictions. Programs that are currently up and running include PSE&G and Atlantic City Electric. JCP&L and Orange & Rockland will be launching soon.
Then there are state-funded programs that can help cover the cost of the charging equipment itself. These can be used in conjunction with the public utility rebates.
The New Jersey Department of Environmental Protection (DEP) offers the It Pay$ to Plug In program, where they provide grants to help pay for EV chargers.
The DEP recently announced a $4 million round of competitive grants for installing 24/7 public Direct Current (DC) Fast Chargers in community settings, meaning where people live and work. The application portal opened on March 14, 2022, and will close on May 13, 2022. You can learn more about the DEP's grant opportunities on their Drive Green website at nj.gov/dep/drivegreen/.
WHAT DEALERSHIPS NEED TO KNOW
When it comes to electric vehicle infrastructure solutions, having a basic knowledge of the overall process, as well as funding opportunities, can help owners make the best-informed decisions for their dealerships. Some EV infrastructure projects can be more labor-intensive and construction-heavy than others. In the end, it all has to do with electricity.
A common commercial building's electric service system is 120/208 volts(v). This is fine if installing a Level 1 charger (120v), but typically commercial spaces install Level 2 or DC Fast Chargers due to faster-charging speeds.
A Level 2 charging port needs 208v to 240v to power. A DC Fast Charge unit needs 208v or 480v. This is where a service or equipment upgrade could come in, which can be tricky to manage between the utility and your township.
It is critical to first determine if there is adequate power to the building when considering an EV infrastructure project. It's important for both the dealership's utility and contractor to work together on a game plan if there isn't enough power coming in for any future EV plans.
Your contractor should work to assess your current power supply capabilities, identify any room for energy efficiency improvements, plan out the best layout and best hardware options to meet your financial and operational requirements (Level 2 & DC Fast Charging), and apply for any available rebates.
Having an energy-efficient dealership is an added bonus because it'll help lower the energy load on its own, making some room for the additional demand of adding EV chargers.
Dealerships can utilize their local public utilities energy efficiency programs, like Direct Install, to upgrade outdated lighting to LEDs and retrofit any inefficient HVAC equipment using state incentives and on-bill repayment options. 
IN THE EV FAST LANE
Getting ahead of the EV race, especially while recovering from the COVID-19 pandemic, is a better strategy for dealerships in the long run. For example, Brogan Cadillac of Totowa approached Donnelly Construction about wanting to adopt electric vehicle charging for their facility over a year ago. 
Even with due diligence and foresight from Donnelly's project planning team, construction was at the mercy of long product lead times due to supply chain issues. According to TJ Ely, Jr., President of Brogan Cadillac, if your dealership has a deadline on when to install EV chargers, you really can't wait until the last minute to implement a plan.
Ongoing supply chain issues have been affecting industries across the board, including New Jersey's major utilities. A new transformer was needed to help supply more power to Brogan, with the equipment lead time being 45 weeks, delaying their installation. What should have been a four-month construction project turned into seven.
However, not every electric vehicle charger installation requires heavy behind-the-meter work or service upgrades. 
At Wholesale Auto Supply (WASCO) in South Hackensack, Donnelly was able to install two Level 2 chargers at their facility, as well as upgrade all of their lighting, in less than three months from the initial site assessment to final installation. 
Wholesale Auto had enough power supply to match the demands of their chargers and the perfect layout to install. No additional excavation work or "heavy lifting" was needed.
Wholesale Auto Supply will also be participating in PSE&G's EV charger program, which will cover all construction-related costs (labor, wiring, and conduit) for their new EV chargers. According to Andrea Karsian, CEO of WASCO, because the company had the extra capacity on their existing service to handle the installation of Level 2 chargers, the company was able to avoid any major construction work, making installation quick and seamless.
New Jersey's EV landscape is ever-changing and adapting to the times. Working with a top-performing contractor who has your best interest in mind and strong programmatic relationships can help ensure the best return on investment.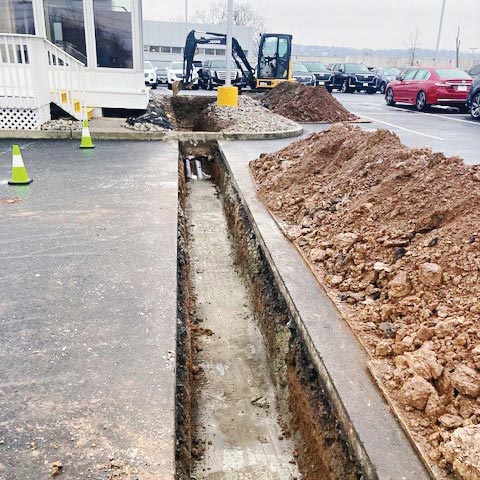 Chris Donnelly is Vice President of Business Development at Donnelly Construction. Founded in 1977, Donnelly Construction is a leading general contractor, construction manager, and property developer headquartered in Wayne, New Jersey. Chris can be reached at 862.400.6106 or, via email, at cdonnelly@donnellyind.com.