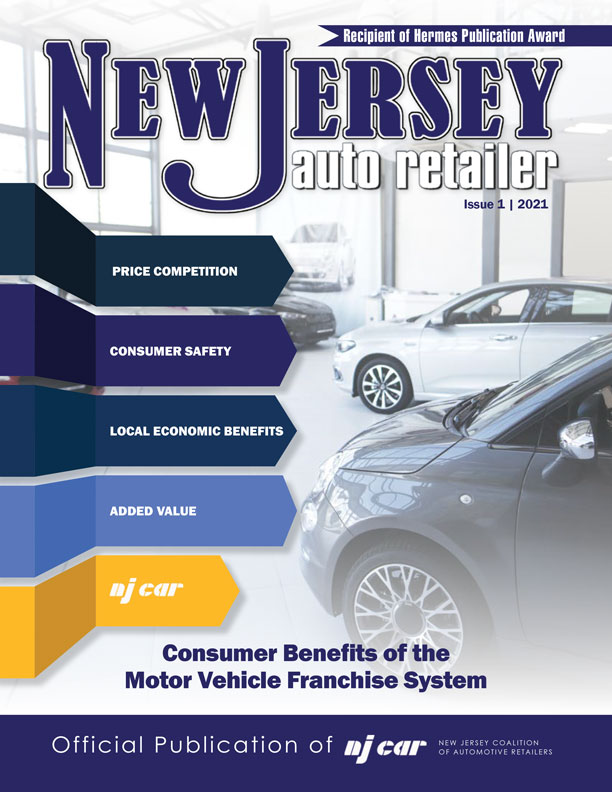 Pub. 20 2021-2022 Issue 1
BY Judith A. Schumacher-Tilton
In February 2021, NJ CAR launched an ambitious campaign to promote the franchise system's many benefits to New Jersey consumers, the local communities they serve, and the 37,000 men and women who rely on the industry for their livelihoods.  …
Mark Twain once said, "A lie can travel around the world and back again while the truth is lacing up its boots." That statement has never been more true, especially as new-car and truck retailers continue to face increasing pressure from Wall Street and Silicon Valley-backed disrupters peddling false narratives. …
By Richard A. DeSilva, Sr.
Carvana, Vroom and others
continue to promote false stereotypes about the automotive franchise system. Tesla and others spread lies about our ability to sell electric vehicles. The industry (on both the state and federal levels) is fighting back.  …
Inside you will find additional information such as upcoming webinars, conferences, previous events, anniversaries, and more. Take a look through the flip book to see all the extras. You can also download a PDF and save it to read later.